Stand-Alone House Isabela
Layouts
4+kitchen area+double garage
Stand-Alone House Isabela
A single-storey house with a gable roof. It offers an easy solution for practical living. The inner arrangement is divided into the resting and residential parts. After you enter the house and pass through the entrance hallway, there is a large living room separated from the rest of the living area by a door and a corridor leading to the other rooms of the residential part. An indisputable advantage of this wooden house is its spacious double garage.
Floor Plan
Standards of Houses
More Here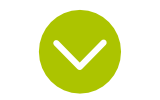 Standards of Constructions of Our Houses
Find out what the house we'll build for you will feature.