Layouts
5 rooms+kitchen area+garage
Stand-Alone House Marika
A two-storey house with a gable roof for a wider and also less deep building plot. It is possible to build it as a pair of semi-detached houses. It is a unique combination of pleasant living with an emphasis on storage space. It is attractive for having not only two bathrooms, but also a separate cloakroom with its entrance from a bedroom on the first floor. A beautiful and spacious wooden house.
Floor Plan
Standards of Houses
More Here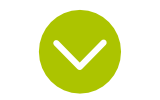 Standards of Constructions of Our Houses
Find out what the house we'll build for you will feature.