Usable area
119 (+ 9 of storage) m2
Built-up area
81 (+ 11 of storage) m2
Stand-Alone House Michal
A modern two-storey house of minimalist appearance with a gable roof. It is possible to set on a narrow building plot. On the ground floor of this wooden house there is no lack of technical or storage space. A separate storage room is a very practical feature. You will appreciate the open access to the terrace from the living room, especially in the summer months. This house is a suitable option for a young family with two children. The whole solution of the construction enables it to be implemented as a passive house.
Floor Plan
Standards of Houses
More Here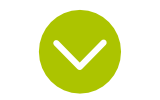 Standards of Constructions of Our Houses
Find out what the house we'll build for you will feature.