Stand-Alone House Zuzana
A modern single-storey house with a simple shape and a flat roof. The right choice for everybody who wants to get the maximum out of the arrangement and the space of the interior living area of the house. There is open access to the garden from the living room, which today is a standard and very pleasant element of the ground floor of houses. It is a suitable solution for a young family with two children.
Floor Plan
Standards of Houses
More Here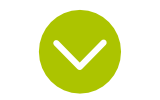 Standards of Constructions of Our Houses
Find out what the house we'll build for you will feature.